Article
Highlight: Area Managers
A sit-down interview with Area Manager Elin Thorsell.
A BIG HELLO to Elin! 

Elin is a part of our expansive operations department and works as an Area Manager (AM). All regions, and countries, has their own set of Area Managers. The role as Area Manager entails managing the staff of our gyms in a set region, in Elins case the region is in the southern part of Sweden. Altogether, Elin manages 25 of our gyms stretching from Trelleborg Centrum in the very south to Burlöv Arlöv C.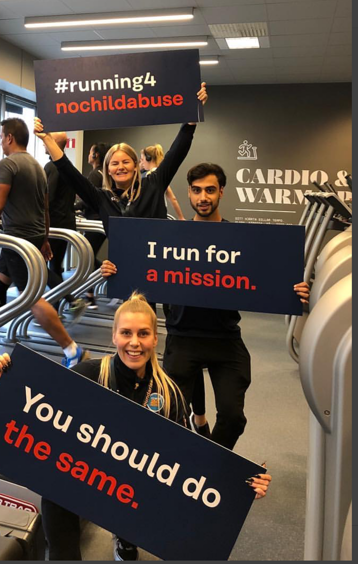 Elin (AM), Hasib (SR) and Andrea (SR) at our Running For event. 
No day is the same. 
The role of an Area Manager is very broad. One day you can find yourself in the gym, coaching our staff. On the next day, you might be in the office taking care of administrative duties and searching for our next Site Responsible (SR) superstar. No day is the same.
A regular day:
Answering questions from colleagues. 
Finding new SR employees
Personell planning
Meetings with operations department
Visiting our gyms
Coaching staff
Elins journey within the company started in 2016, fresh off from school with a degree in service management. As one of our loyal members, Elin always wondered what it would be like to work at Fitness24Seven. Now, more than 4 years later, Elin has a vast knowledge of a range of different roles within Fitness24Seven.
In only 4 years, she has managed to work as a Site Responsible in our gyms, a SR Trainer with the task of educating and onboarding new SR's and now an Area Manager. To add to the impressive list, she has also been a temporary Country Manager for Norway and is currently also a group training instructor – an impressive colleague to say the least.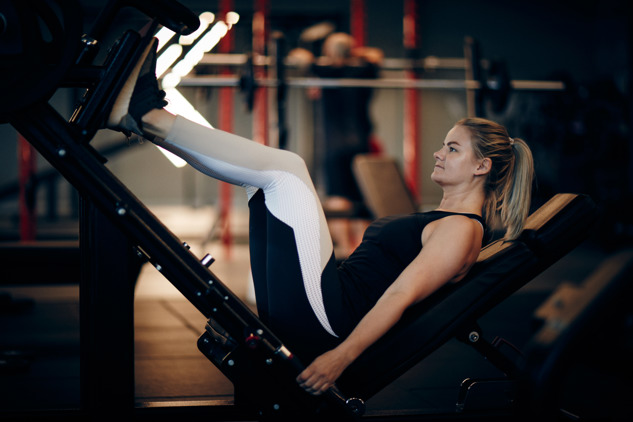 Area Manager by day, legpress expert by night. 
What made you choose Fitness24Seven?
I liked the concept and identified myself with the company. I wanted to be a part of an interesting industry, in a company with high ambitions. I noticed an ad, did some research on the role and the company, and decided to apply. It really matched where I was in life and where I was headed.
It's not unusual for Site Responsibles to advance to other roles within the company – on the contrary, it's quite common. Fitness24Seven is a young and energetic company where only your ambitions and goals will set the limits of your trajectory within the company. Elin quickly identified this and used it to her advantage.
Have you found yourself in the Area Manager role?
Most certainly. As a person I'm very curious, and that curiosity opened many doors for me in my career. I really felt that I was encouraged to develop and learn new things as a SR and I quickly found myself in the role - and loved every second of it. However, the role of Area Manager really feels like the optimal role for me. No day is the same and the tempo can sometimes be high, which is okay because I'm genuinely passionate about what we offer to the world. I am often involved in fast, interesting and dynamic projects. Curiosity and creativity is always encouraged and appreciated by my colleagues and supervisors.
There's no denying that there is a certain spirit oozing through the walls of Fitness24Seven. You really are encouraged to learn new things and to spread your wings. You're surrounded by like-minded individuals, passionate about health.
What is your main motivation as an Area Manager?
The best feeling is following the journey of how someone you once employed as a SR develops within the company. Following my colleagues journeys within the company and celebrating their success is one of the best feelings is the world.
One thing is for certain, we often celebrate the success of Elin and our operations department as a whole. They do a fantastic job and without them we simply could not operate at the high level of service that we do today.
-
Want to learn more about Fitness24Seven? That's awesome! 
➡ Read more about our history. 
➡ Read more about vacant positions.